A better experience
Make the switch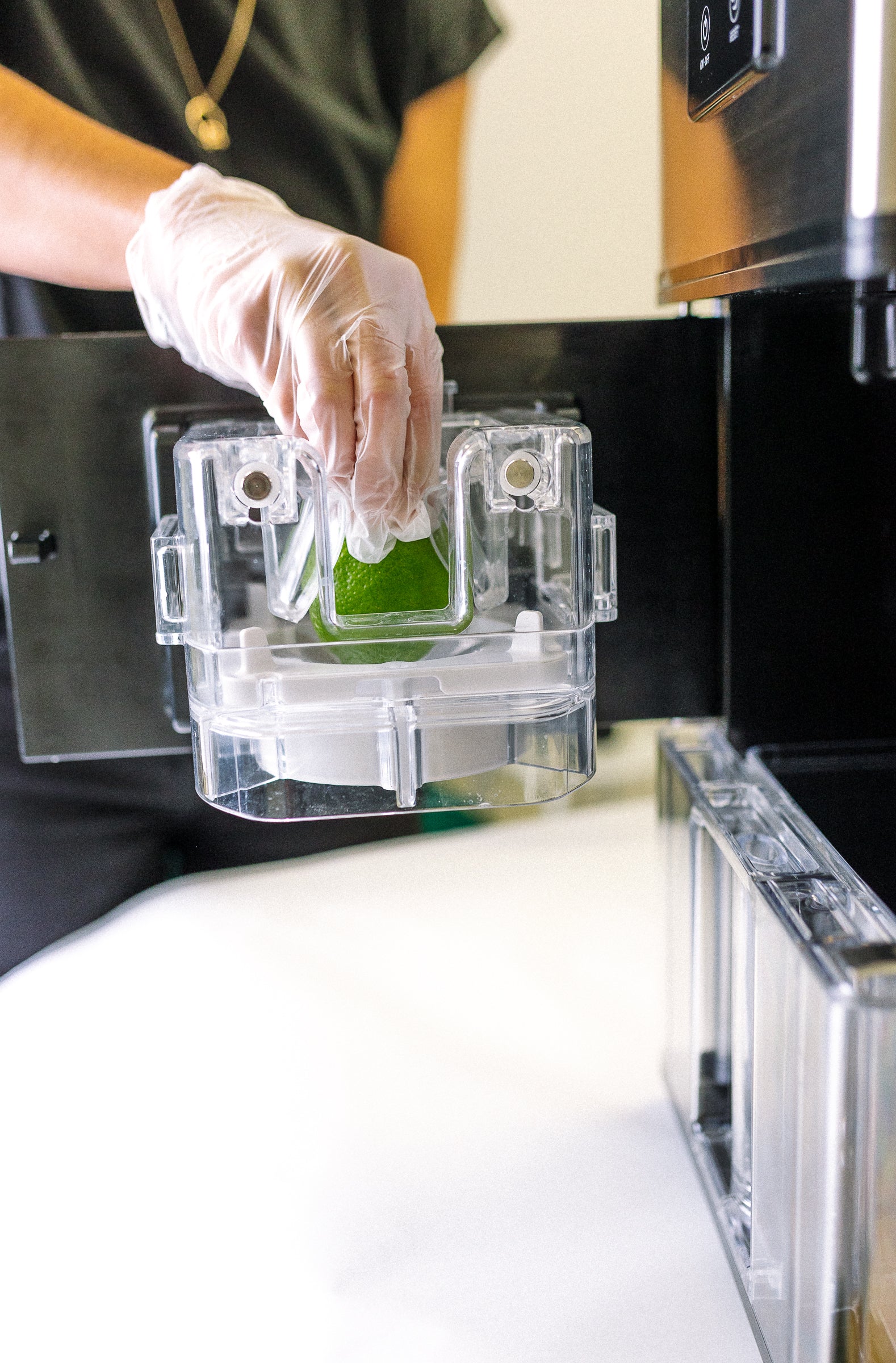 Contactless & Hygienic
ENHANCE SAFETY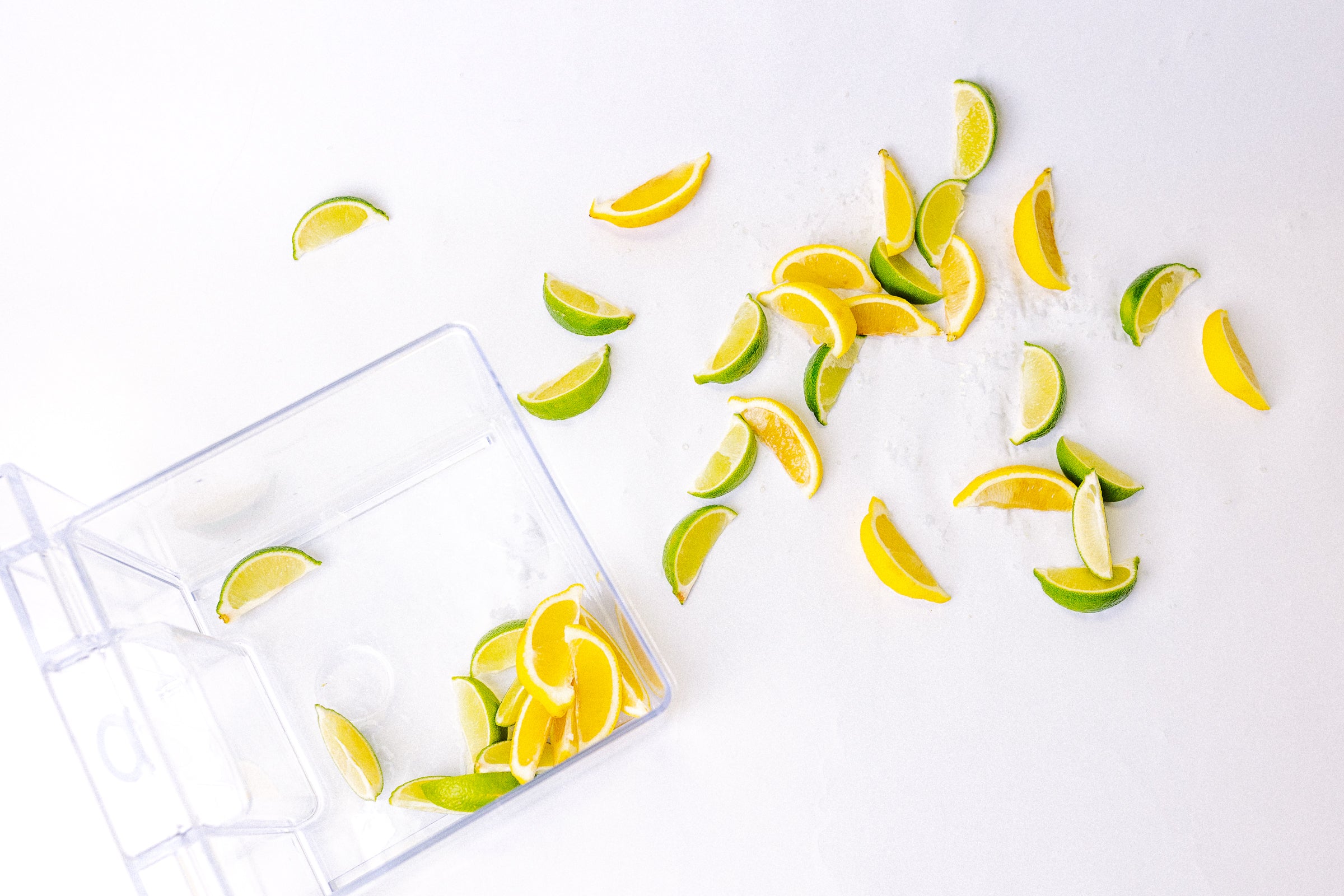 Perfect wedges every time
BETTER QUALITY
Up to 120 wedges/minute
BOOST EFFICIENCY
Patented Design
Courtesy Slice Technology
Starting at $149/mo*
SupraCut System
Improve safety, quality, and efficiency for a better food and beverage experience for employees and customers, and ultimately improving profitability. It's a win-win...win.
FRUIT CUT PER MINUTE
Up to 6x faster than manual cutting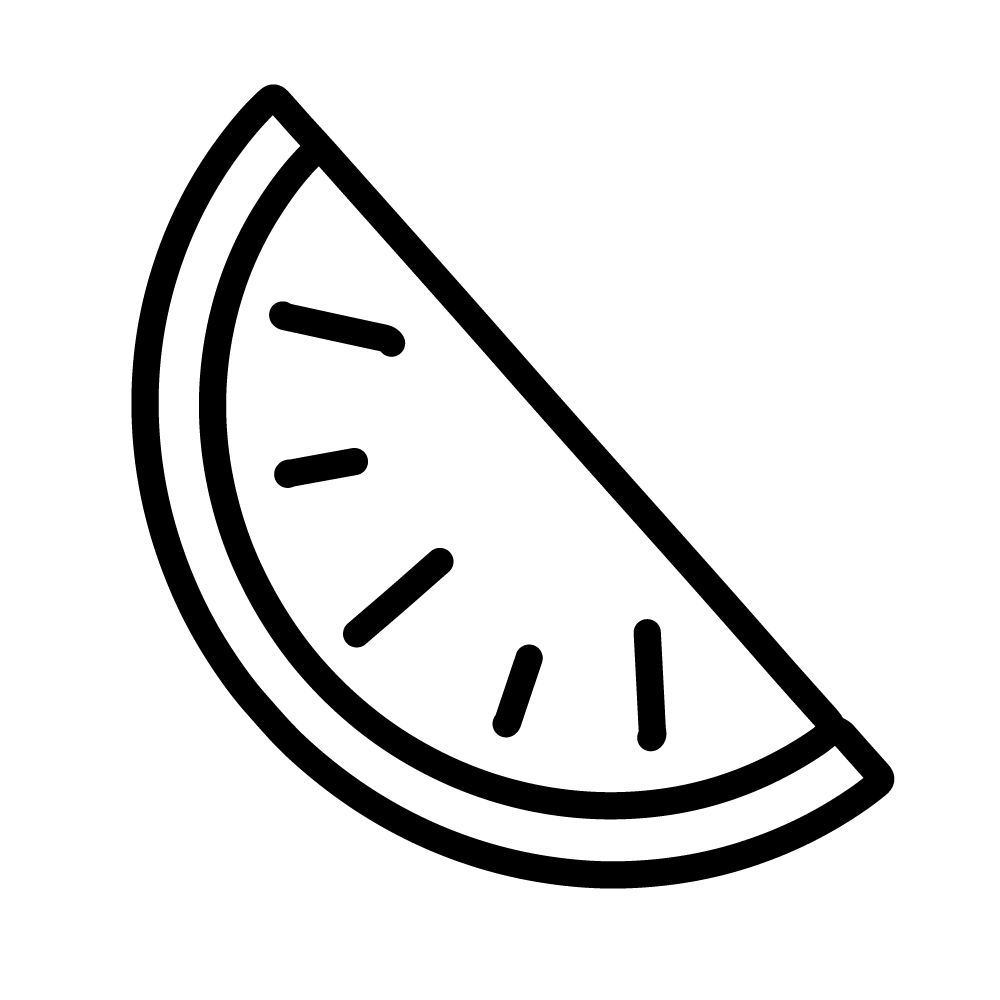 15 WHOLE FRUIT = 120 WEDGES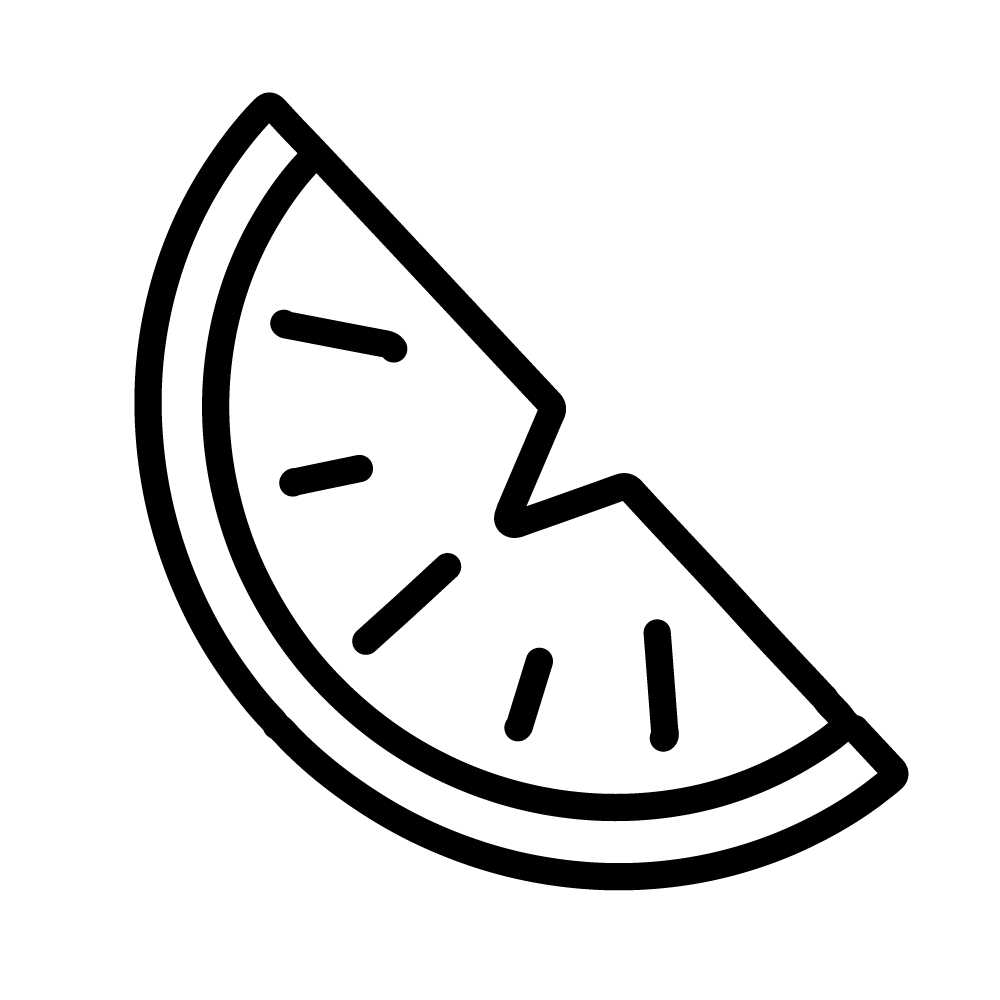 8 WHOLE FRUIT = 56 WEDGES W/ SLICE
Efficient & Effective
SYSTEM ADVANTAGES
Improved Safety & Hygiene
Contactless* prep and storage help improve safety and hygiene for employees and customers by lowering the risk of contamination and workplace injuries.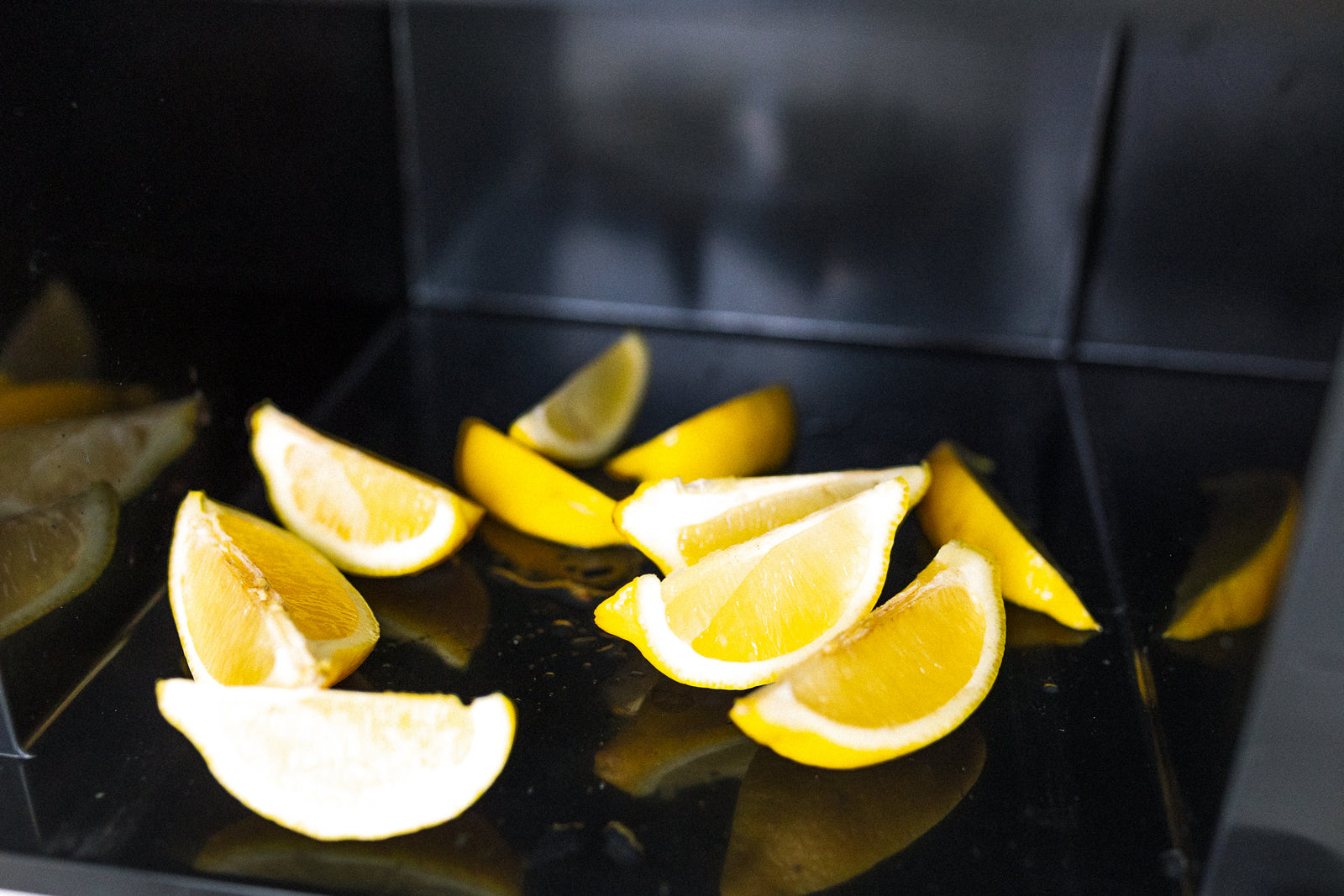 Better Quality, Less Waste
Automated wedging and patented courtesy slice option - saves on time and labor needs. Waste is reduced with consistent, uniform wedges every time. The courtesy slice option eliminates the need for plastic picks.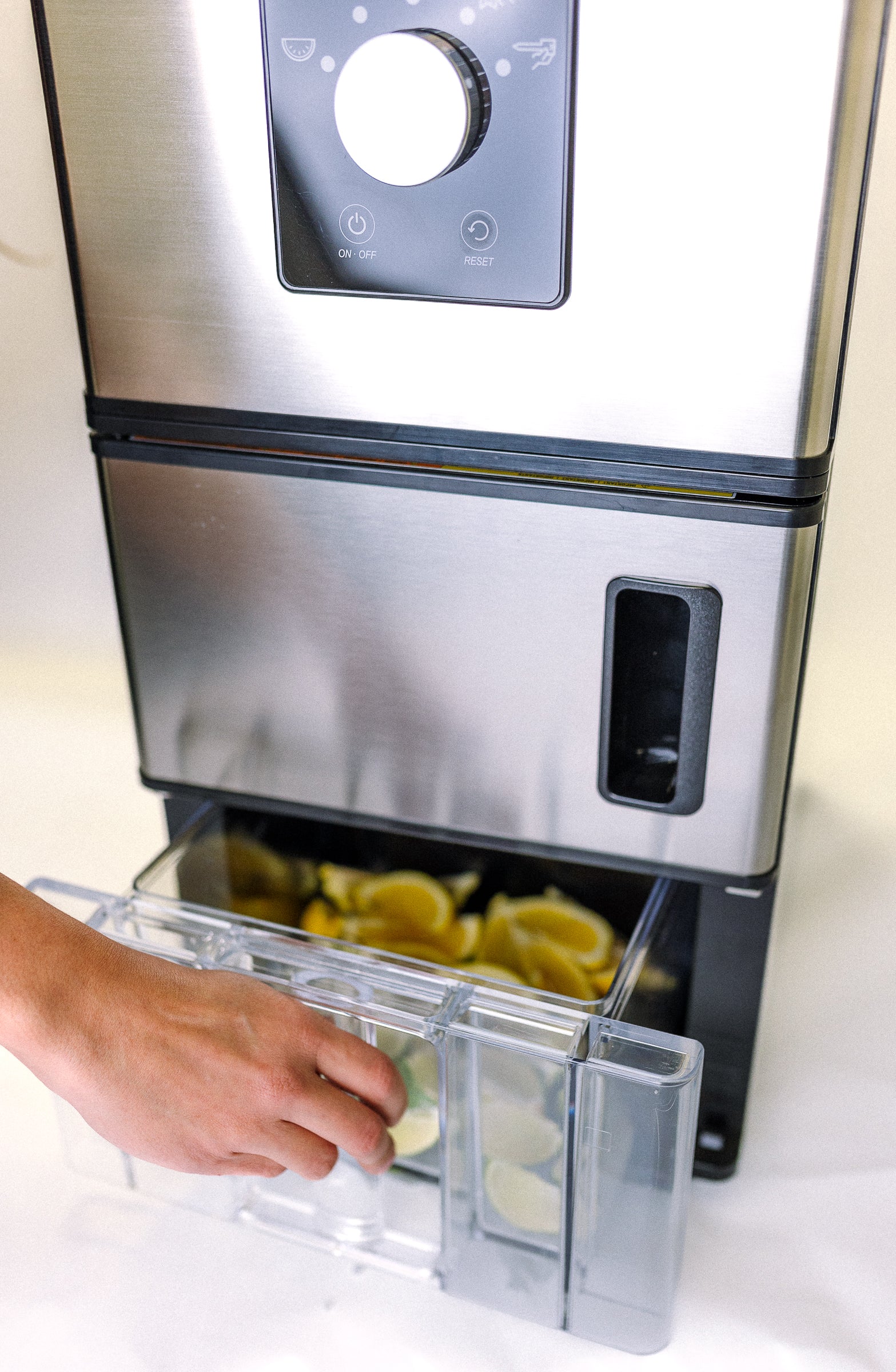 Save Time, Money, & Waste
Up to 6x faster than manual cutting, the automated process saves on time, labor, and ultimately - costs. The SupraCut System benefits all lead to higher profitability.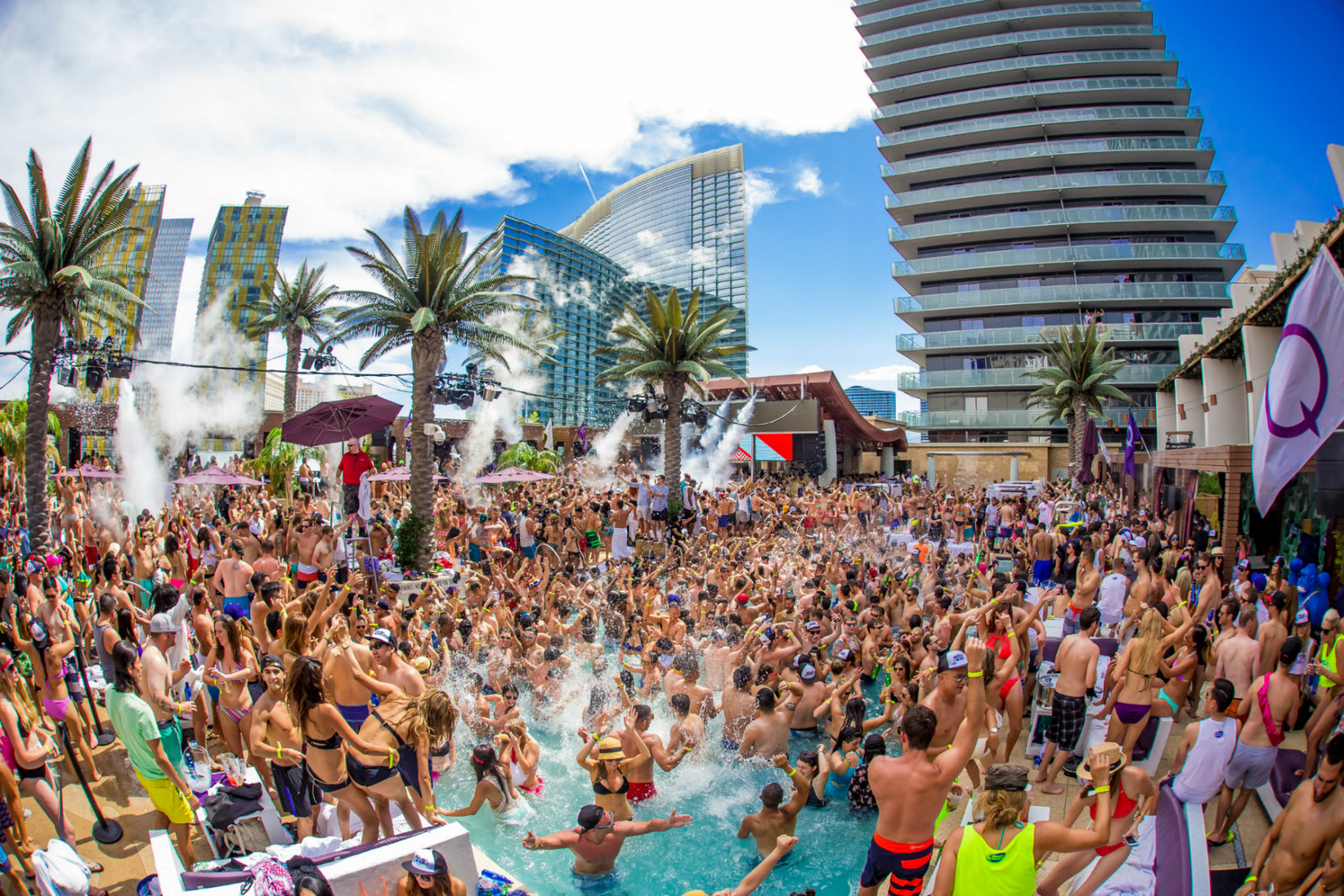 Benefits Any Location
The SupraCut System integrates seamlessly into your business from local restaurants to large resorts. Prep at your pace and for your volume requirements.
Fits in the service area, kitchen, or behind the bar with a clean, compact design.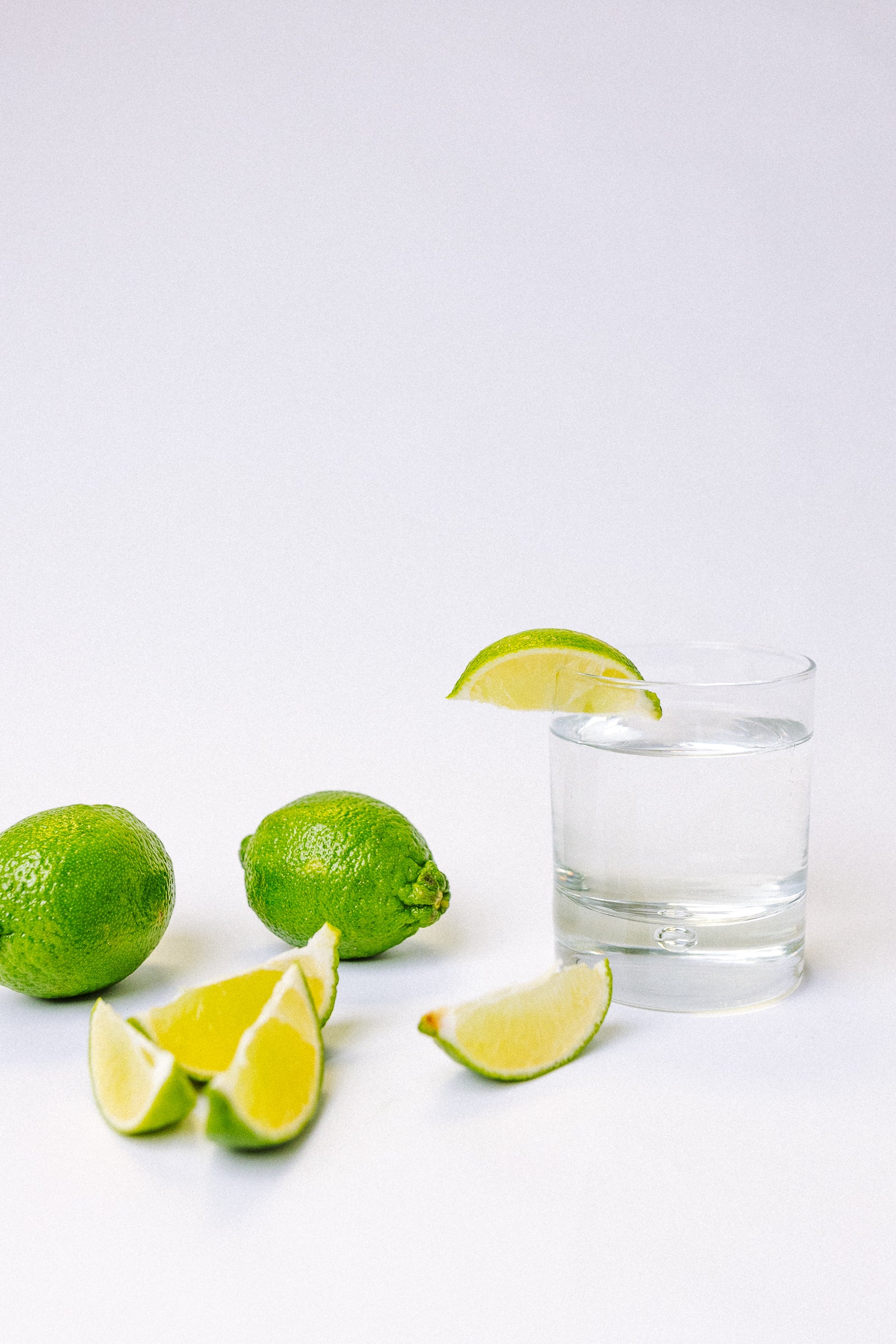 Patented Technology
Benefits of the Courtesy Slice
SupraCut is the only automated system that simultaneously wedges and courtesy slices lemons, limes, and oranges.
Reduce environmental impact and costs by getting rid of plastic! Learn more about the environmental benefits of the SupraCut System.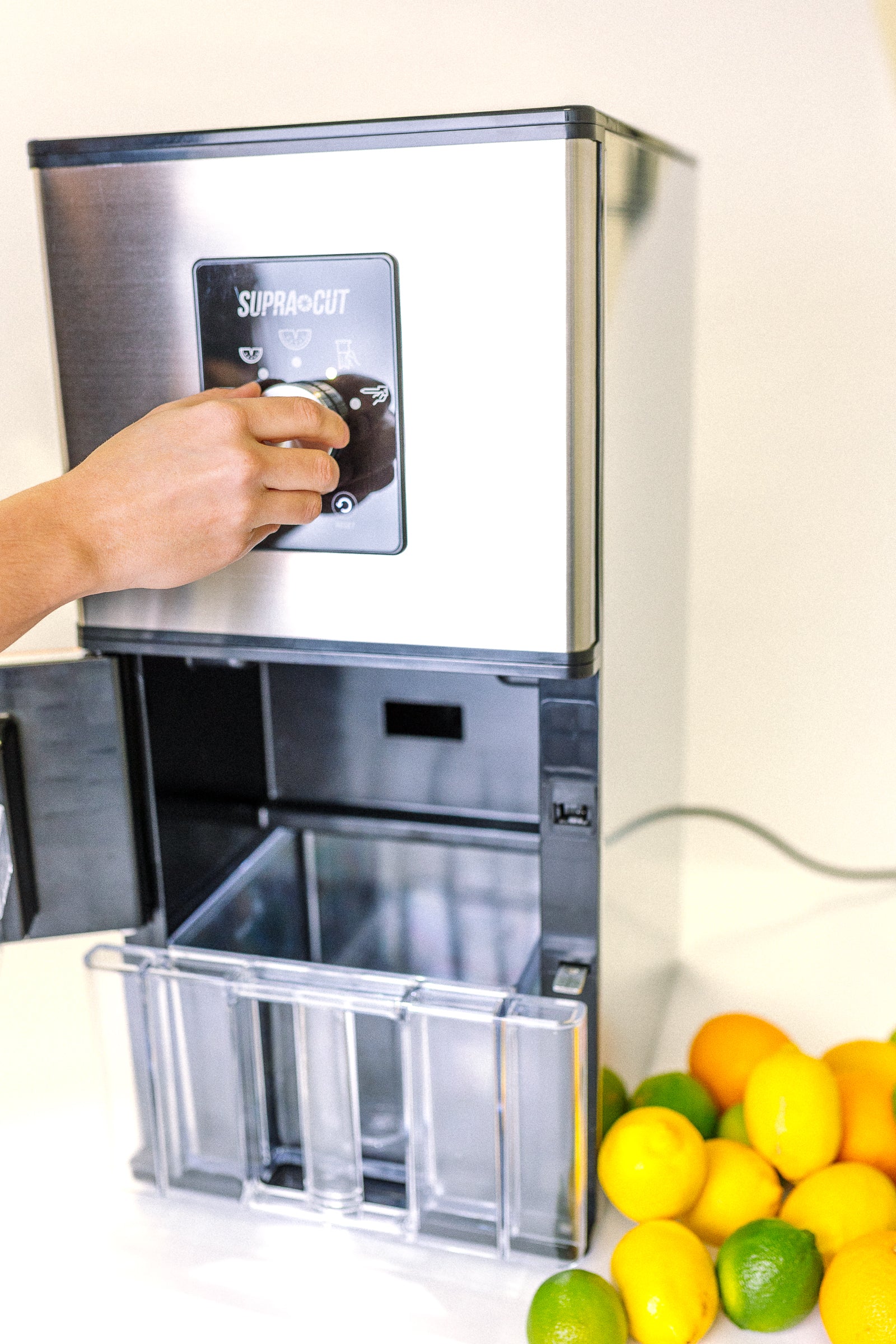 Engineered for a
Better food & beverage experience
The SupraCut System is built for a better food & beverage experience for employees and customers. Staff will love how easy (and actually fun) it is to use. The streamlined design only requires cleaning and basic maintenance of a few parts.
WHO CAN BENEFIT
Any venue & volume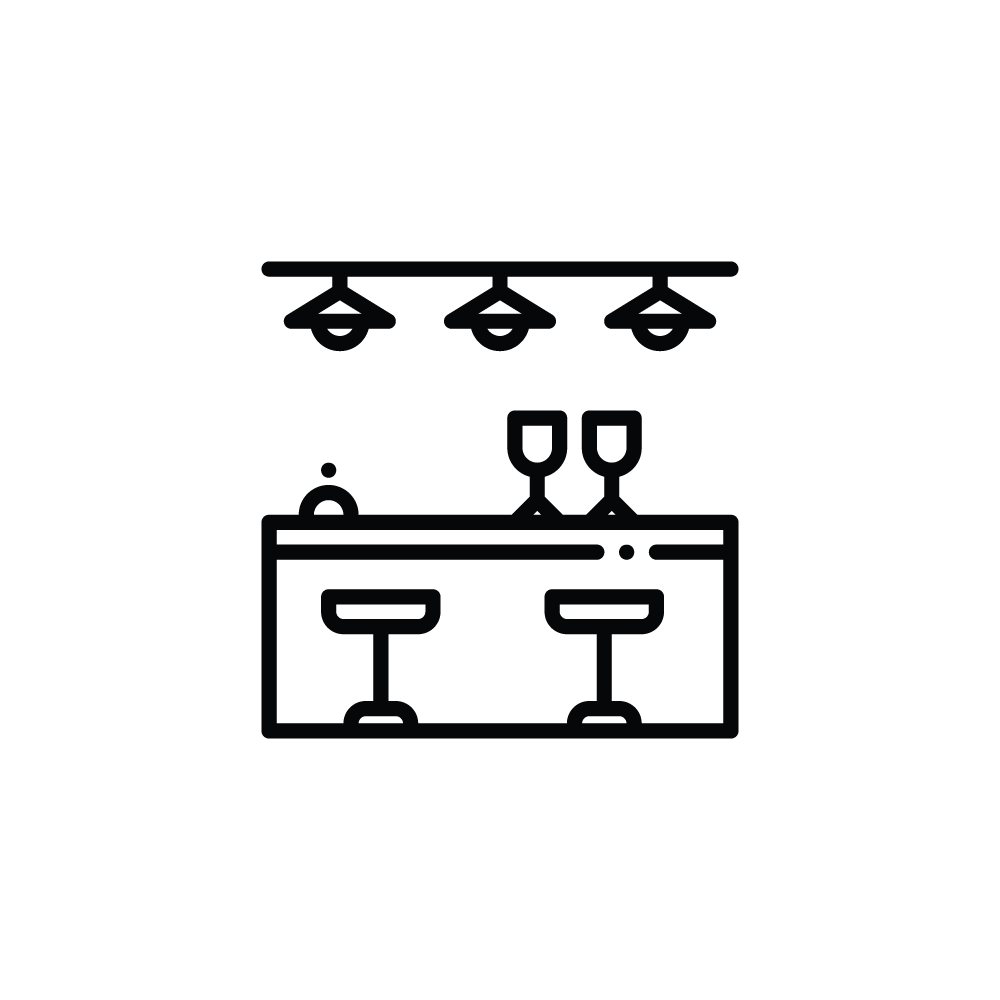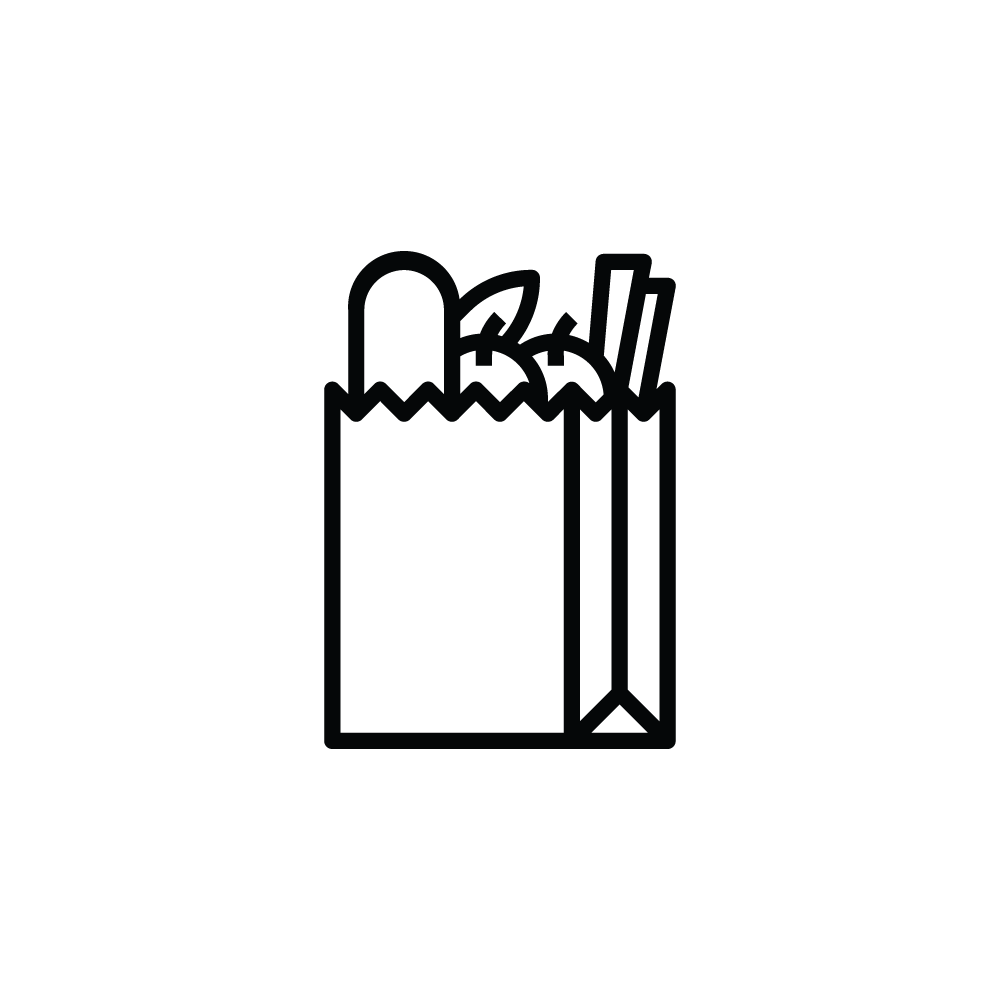 Hardrock Stadium
Miami, FL
From our customers
Improved safety, increased efficiency, overall much cleaner and consistent. The bar team absolutely loves it!
Tom K., Beverage Manager at Hard Rock Stadium
Customize your system
High volume, Multiple locations
We'll help you find the best solution for your organization. Contact us for a custom quote on multiple units or more information about our leasing options.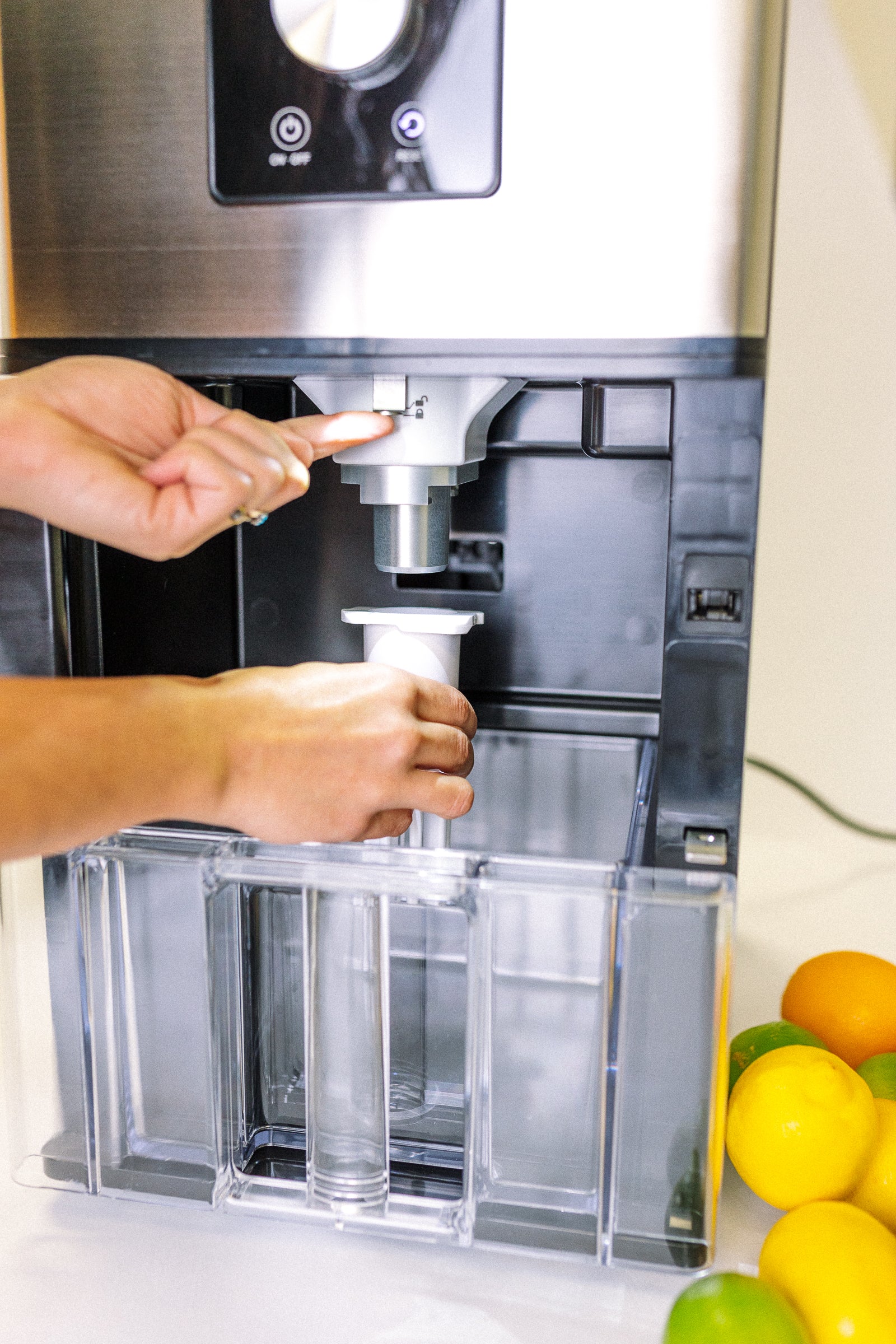 Support & maintenance
From setup to regular maintenance, we're here to help. Visit our video knowledge base for guides and tutorials.