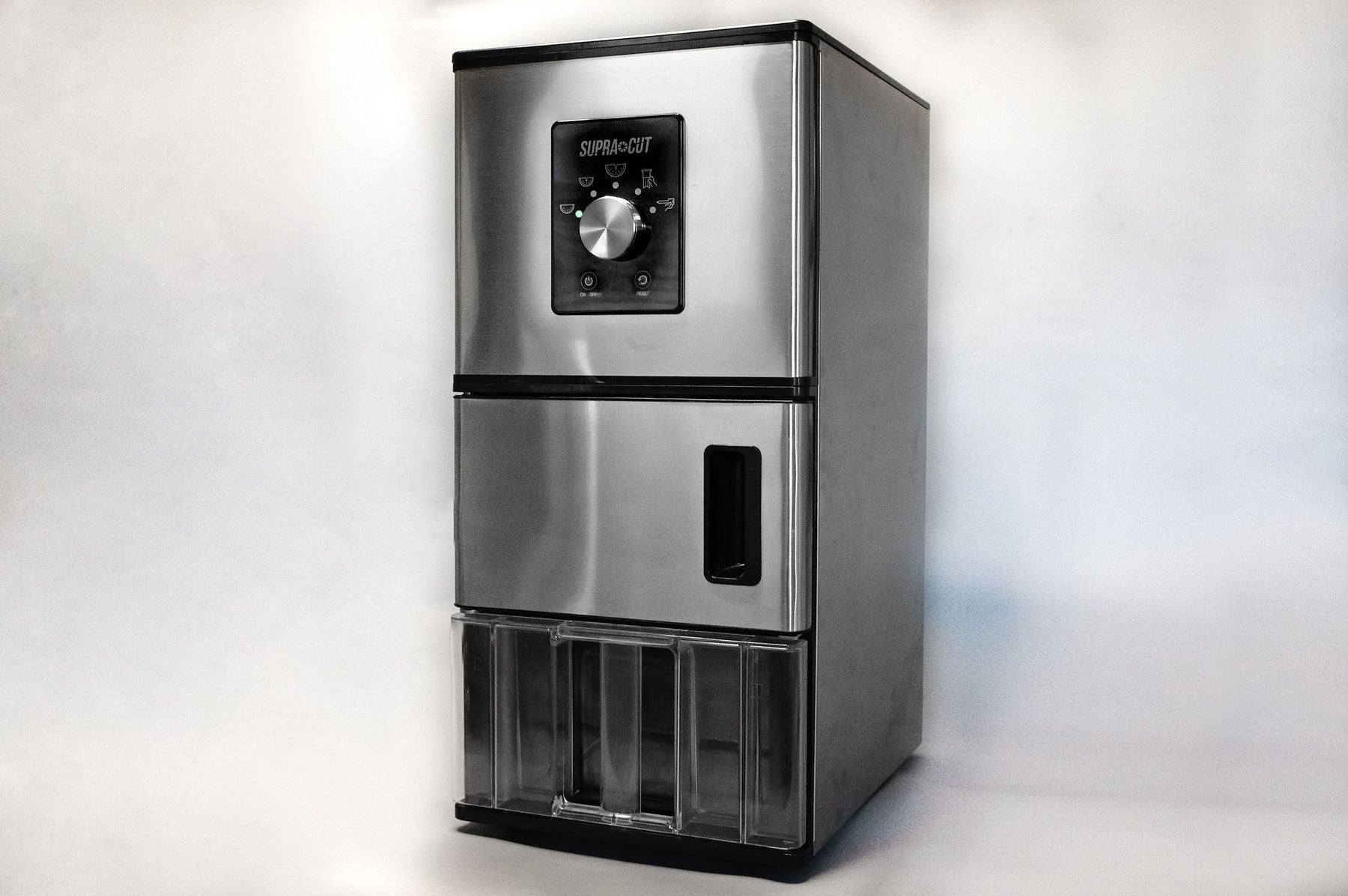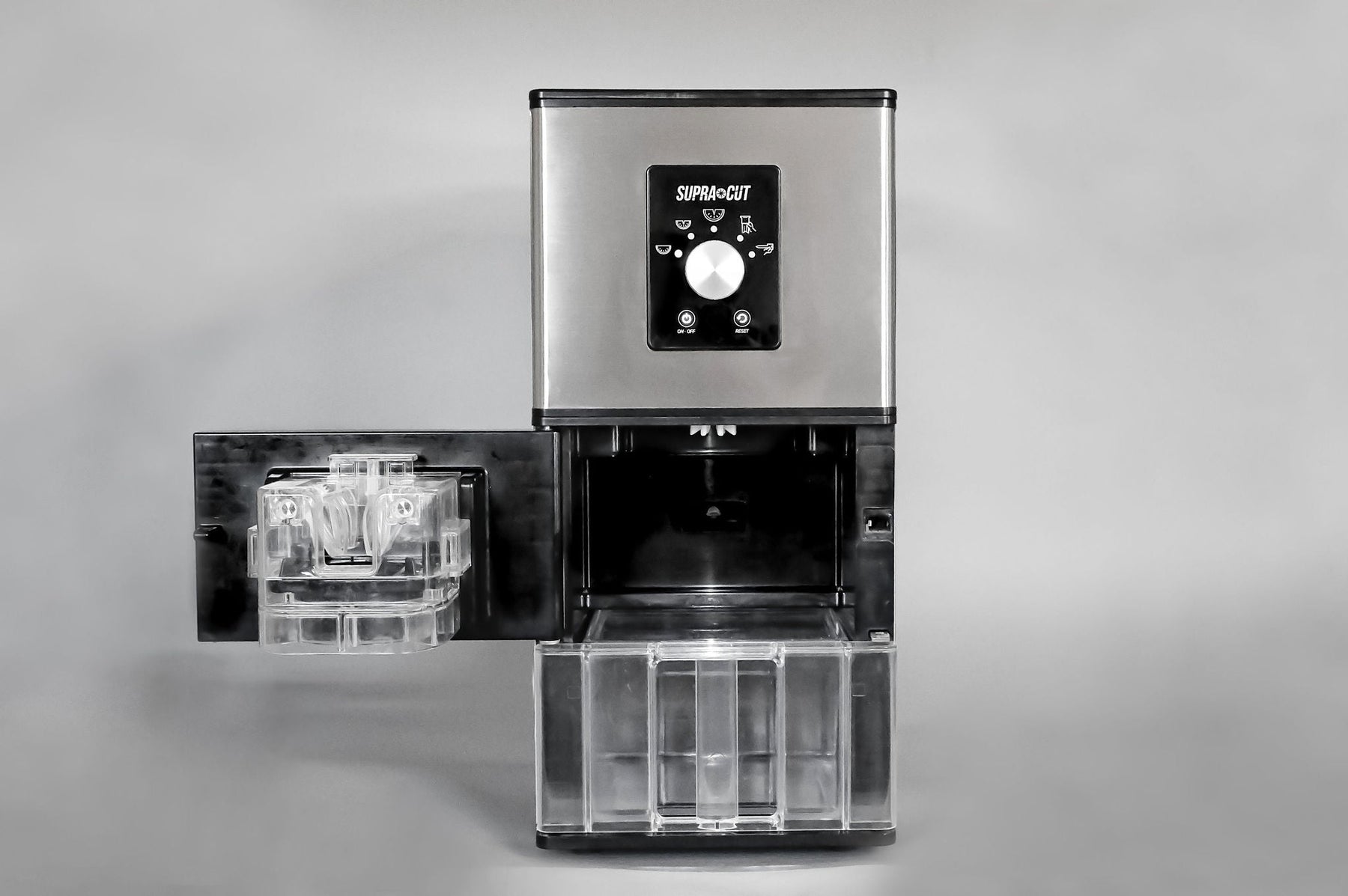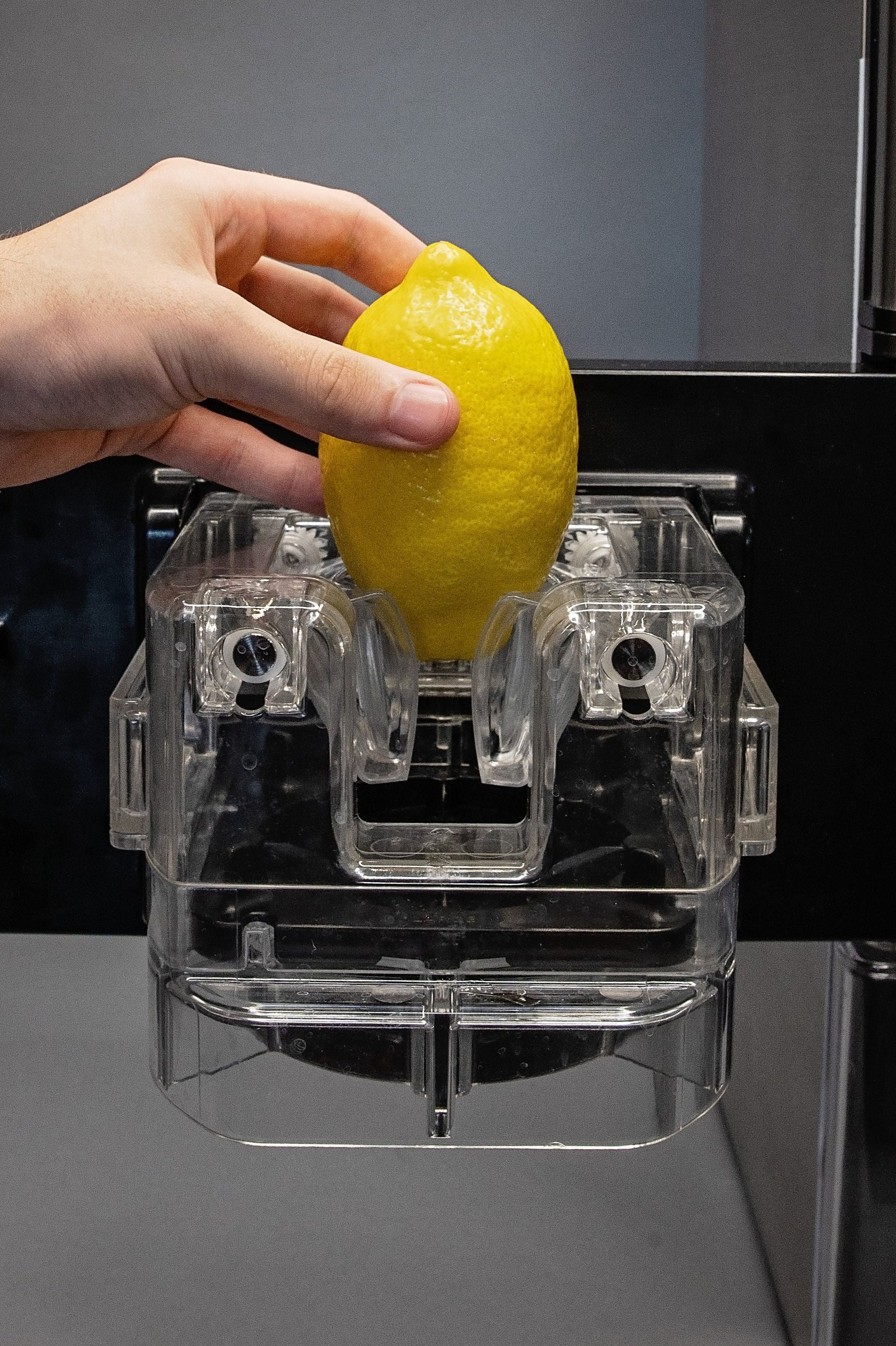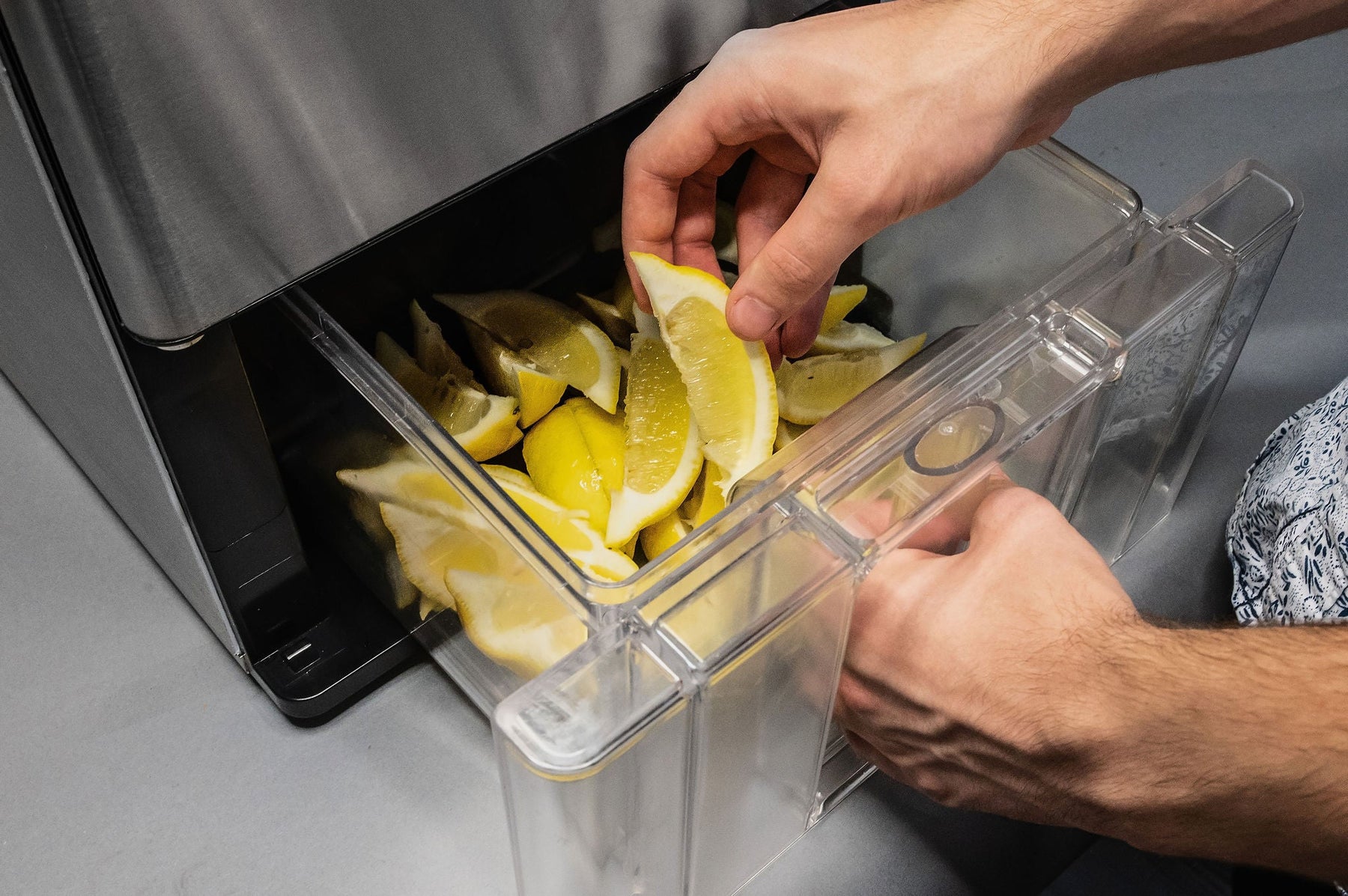 Supracut 800 - Demo Unit
Exchange Rate Adjustment: Canadian-based customers will receive a 20% discount off USD prices for purchase or lease.
Financing Available.
Contact us to apply or for more details.
Improve quality, consistency, and freshness while lowering labor costs and waste. Enhance health, safety, and hygiene procedures for your employees and customers.
SupraCut is the only machine that will wedge & offers a courtesy slice option in one motion. Our patented design is commercial-grade and built to last.
Contactless prep & storage*
Ideal for lemons, limes, and oranges
Improve health & safety procedures for employees and customers
Optional Courtesy Slice feature to each wedge of fruit
Ideal for any volume or venue
Prep fresh to order, in advance, or multiple times a day
Saves on waste and improves quality, freshness, and consistency
Instantly lower labor cost or reallocate time
Sleek design fits behind the bar, service station or prep area
Commercial grade and built to last (5+ years avg)
Product Care & Details
Compact Size:  24″H  x  16″D  x  12″W, 77lbs
Includes: 8-blade wedge, storage container, and lid
Replacement blades are affordable and only need to be replaced every 3-9 months (depending on volume).
1-year parts and labor warranty – no internal maintenance required.
Dishwasher-safe parts designed for quick removal and assembly
US Patent #9,636,834, 10603806.  11,273, 569
Canadian Patent # 2 943 117
NSF Sanitation Certification & UL Electrical Safety Certified (North America)
Series: 800
Includes: (1) 8-wedge blade and (1) storage container with lid
Dimensions: 25 x 16 x 12 in / 63.5 x 40.6 x 30.5 cm
Weight: 77 lbs / 34.9 kg
Electrical Rating: Standard 10A 120V AC 
Cord: 4 ft / 1.2 m
Use: Commercial
Certified: UL® Listed (North America), NSF® Certified
US Patent No. 9,636,834; 10,603,806; 11,273,569
Canadian Patent No. 2 943 11
Parts Maintenance: Removeable parts are dishwasher-safe. Use the cleaning modes on the dial to remove the fruit pusher or the slitter blade.
Replacement Parts: We recommend replacing the blades every 3 - 9 months, depending on your volume. Replacement parts are available online here.
1-Year Warranty: We stand behind the quality of our machines with a warranty covering all parts and labor, and two-way shipping at no cost to you.
If you require additional support or have warranty inquiries, contact us at info@supracut.com

Supracut 800 Operator Manual - English
Supracut 800 Operator Manual - Spanish
Credit Card Payment: Order online and pay by credit card (2.5% charge applies).
EFT Payment: To order and send payment by EFT, contact us at info@supracut.com.
Volume Orders: Contact us for a customized quote at info@supracut.com.
Shipping: Flat rate shipping of $129 per unit within the Contiguous U.S. Flat shipping of $250 per unit to Hawaii and Alaska.
For shipping outside of the US please contact us.